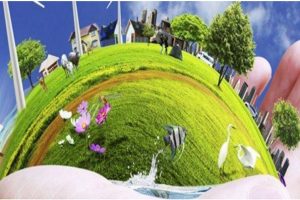 Introduction to ISO 14001 Certification in Dubai (EMS):
ISO 14001 Environment Management System is the internationally recognized standard for the environmental management of businesses. It prescribes controls for those activities that have an effect on the environment. These include the use of natural resources, handling, and treatment of waste and energy consumption. Nested Management Consultants is the best company for ISO 14001 certification in Dubai, UAE, Abu Dhabi, Ajman, Sharjah, Fujaihra, Ras Al Khaima, Umm Al Qawain and all over the GCC
Why You Need This:
Once you have an environmental management system in place, you may choose to have it externally audited. Following a successful audit by an accredited certification body, you will be issued a certificate of registration to ISO 14001 certification in UAE. This demonstrates that your organization is committed to environmental issues and is prepared to work towards improving the environment. It also gives a competitive edge to the company's marketing and enhances its image in the eyes of customers, employees, and shareholders.
Requirements of ISO 14001 Certification:
An Environmental Management System requires a documentation system to collect, analyses, register, and retrieve information. ISO 14001 consultants in Dubai is applicable to and can benefit any organization – irrespective of size, industry or type of product or service delivered – and can provide assurance to company management, employees and external stakeholders that environmental impacts are being measured and improved.

An Environmental Management System Documentation System should:
Describe core elements of Environmental Management System
Provide directions to related documents
Support employee awareness
Facilitate evaluation of the system and environmental performance
Benefits of implementing ISO 14001 Certification:
Improvements in overall environmental performance and compliance.
Provides a framework for using pollution prevention practices to meet Environmental Management System objectives.
Increased efficiency and potential cost savings when managing environmental obligations.
Promote predictability and consistency in managing environmental obligations.
More effective targeting of scarce environmental management resources.
Enhance public posture with outside stakeholders.
Increase in process yields.
Less downtime through more careful monitoring and maintenance.
Improved utilization of by-products.
Conversion of waste into commercially valuable forms.
Reduced energy consumption.
Savings from safer workplace conditions.
Reduction of costs associated with emissions, discharges, waste handling, transport & disposal.
Improvements in the product as a result of process changes. Higher quality, more consistent products. More efficient resource use.