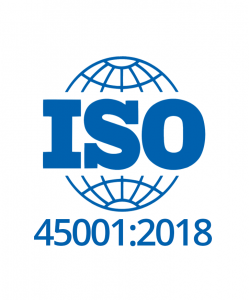 ISO 45001 – Occupational Health and Safety
ISO has developed a standard that will help organizations to improve employee safety, reduce workplace risks and create better, safer working conditions, all over the world. ISO 45001 is an International Standard that specifies requirements for an occupational health and safety (OH&S) management system, with guidance for its use, to enable an organization to proactively improve its OH&S performance in preventing injury and ill-health.
ISO 45001 is intended to be applicable to any organization regardless of its size, type and nature. ISO 45001 enables an organization, through its OH&S management system, to integrate other aspects of health and safety, such as worker wellness/well-being; however, it should be noted that an organization can be required by applicable legal requirements to also address such issues. "Nested Management Consultants" is best consultant for ISO 45001 certification in Dubai, UAE. We offer ISO 45001 certification and consultancy in Dubai, Abu Dhabi, Ajman, Sharjah, Fujaihra, Ras Al Khaima, Umm Al Qawain and all over the GCC.
Benefits:
Improve Employees Health and Safety
Reduce Insurance Premiums
Employee Satisfaction
Tighter compliance to health and safety legislation.
Ability to trade globally and comply with health and safety legislation in any give country.
Stakeholder trust and confidence.
A safer, and motivated workforce that priorities health and safety.
Reduced risk of workplace accidents and illness that result in fines and prosecutions, and the likelihood of lower insurance premiums.