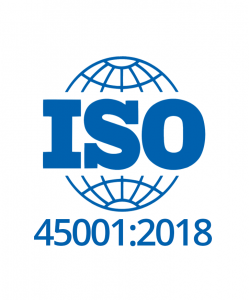 ISO 45001 Certification in Dubai

:

ISO 45001:2018 is the new international voluntary standard for occupational health and safety which like OHSAS 18001 also aims at reducing unacceptable work risks and consistently enhancing the OHS performance. ISO 45001 certification in Dubai is a generic standard and can be applied to all kinds of organizations and set ups irrespective of their nature, type, and size of business. It lays a set of guidelines that establish a framework by specifying requirements for your organization's OHSMS. Aligning your organization's OHSMS with ISO 45001:2018 can significantly mitigate risk by enhancing safety and lowering the incidents of injury and disease in the workplace.
Key Features of ISO 45001:
Although ISO 45001 constitutes a fully new standard, its foundations already exist and are formulated in OHSAS 18001. Companies that have already implemented an occupational health and safety management system in accordance with OHSAS 18001, and actively apply it in everyday company practice, can, therefore, expect a smooth transition to ISO 45001 certification in Dubai.
Nevertheless, there are some fundamental differences, such as:
ISO 45001 implements the 'High Level Structure' (HLS), giving it a common framework with other management systems, such as ISO 9001 and ISO 14001.
ISO 45001 places great emphasis on the responsibility of senior management. This aspect has already been implemented in the revised ISO 9001 and ISO 14001 standards.
ISO 45001 explicitly includes persons who are not permanently employed but are in other ways working under the responsibility of the organization/company, such as subcontractors, as well as processes that have been outsourced in their entirely.
The standard also introduces the term "opportunities", as a new aspect in the field of occupational health and safety. This covers issues that go beyond the mere elimination or minimisation of occupational health and safety risks. ISO 45001 certification in Dubai will provide new impetus for occupational health and safety practices in organisations.
Even experienced health and safety professionals will find that the new regulations provide new incentives for further process enhancements. This translates into additional opportunities for protecting and promoting employees' health and performance, as well as a sustainable improvement of employee motivation.
ISO 45001 Certification in Dubai – Occupational Health and Safety
ISO has developed a standard that will help organizations to improve employee safety, reduce workplace risks, and create better, safer working conditions, all over the world. ISO 45001 Certification in Dubai is an International Standard that specifies requirements for an occupational health and safety (OH&S) management system, with guidance for its use, to enable an organization to proactively improve its OH&S performance in preventing injury and ill-health.
ISO 45001 is intended to be applicable to any organization regardless of its size, type, and nature. ISO 45001  enables an organization, through its OH&S management system, to integrate other aspects of health and safety, such as worker wellness/well-being; however, it should be noted that an organization can be required by applicable legal requirements to also address such issues. "Nested Management Consultants" is the best company for ISO 45001 certification in Dubai, UAE. We offer ISO 45001 certification and consultancy in Dubai, Abu Dhabi, Ajman, Sharjah, Fujairah, Ras Al Khaimah, Umm Al Quwain, and all over the GCC.
Benefits:
Improve Employees Health and Safety
Reduce Insurance Premiums
Employee Satisfaction
Tighter compliance to health and safety legislation.
Ability to trade globally and comply with health and safety legislation in any given country.
Stakeholder trust and confidence.
A safer, and motivated workforce that priorities health and safety.
Reduced risk of workplace accidents and illness that result in fines and prosecutions, and the likelihood of lower insurance premiums.
Popular Keywords for this Page:
ISO 45001 Consultants in Dubai
ISO 45001 Certification in Dubai
ISO 45001 Lead Auditor Training in Dubai
ISO 45001 Lead Auditor Training in Abu Dhabi
ISO 45001 Lead Auditor Training in UAE
ISO 45001 Lead Auditor Course Fee
ISO 45001 Lead Auditor Training Material
IS0 45001 Training Abu Dhabi
Lead Auditor Course in Dubai